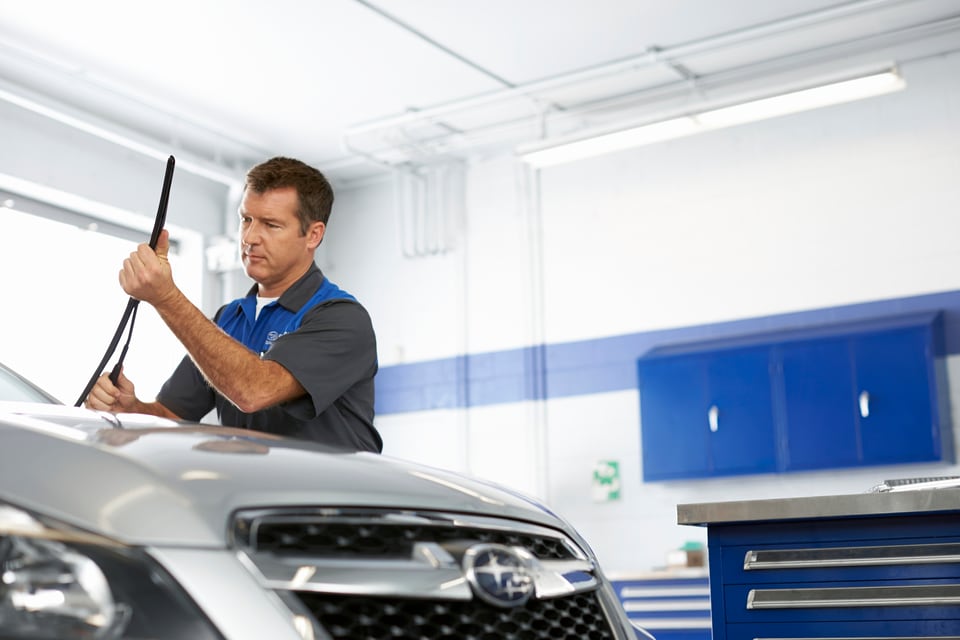 Our Parts Department Will Keep Your Subaru Vehicles Running Smoothly!
Sewell Subaru features the genuine Subaru certified parts, accessories, and the experts that know them best; all in one convenient location in Dallas, TX. Our parts department proudly features the full range of Genuine Subaru part and accessories, giving our valued drivers all the tools they need to perform maintenance and customizations of their own Subaru vehicles. Whether you need parts, tires, or customizable accessories to trick out your Subaru vehicle, you'll find everything you're looking for and more at our Sewell Subaru parts department.
Genuine Subaru Parts and Accessories You Can Count On!
Sewell Subaru is proud to sell genuine Subaru Parts and accessories that will contribute to the sustained health and drivability of your Subaru vehicle. Genuine Subaru-certified parts are made by the same manufacturer as your Subaru vehicle, and they're warranty-covered to provide reliable performance that you can enjoy for years to come. Generic parts that you can find at any auto parts store may cost less to purchase than genuine parts, but they break with greater frequency, and are not designed to work in your specific vehicle, like genuine Subaru-certified parts. Trust the experts who service and focus on Subaru vehicles with regularity and precision to help you find exactly the parts you need for your Subaru vehicle. If we don't have a part in stock, we'll order it for you, and let you know when it arrives at Sewell Subaru!
Visit Sewel Subaru for Answers to All Your Parts Needs
We hope you'll visit Sewell Subaru for reliable solutions to all your parts and accessory needs, and expert advice from the Subaru parts experts who know Subaru vehicles best. We're proud of our parts department and the chance it offers drivers to take repairs and maintenance into their own hands! Visit our Subaru parts center in Dallas today to experience our incredible selection and customer service for yourself. We look forward to seeing you at Sewell Subaru!