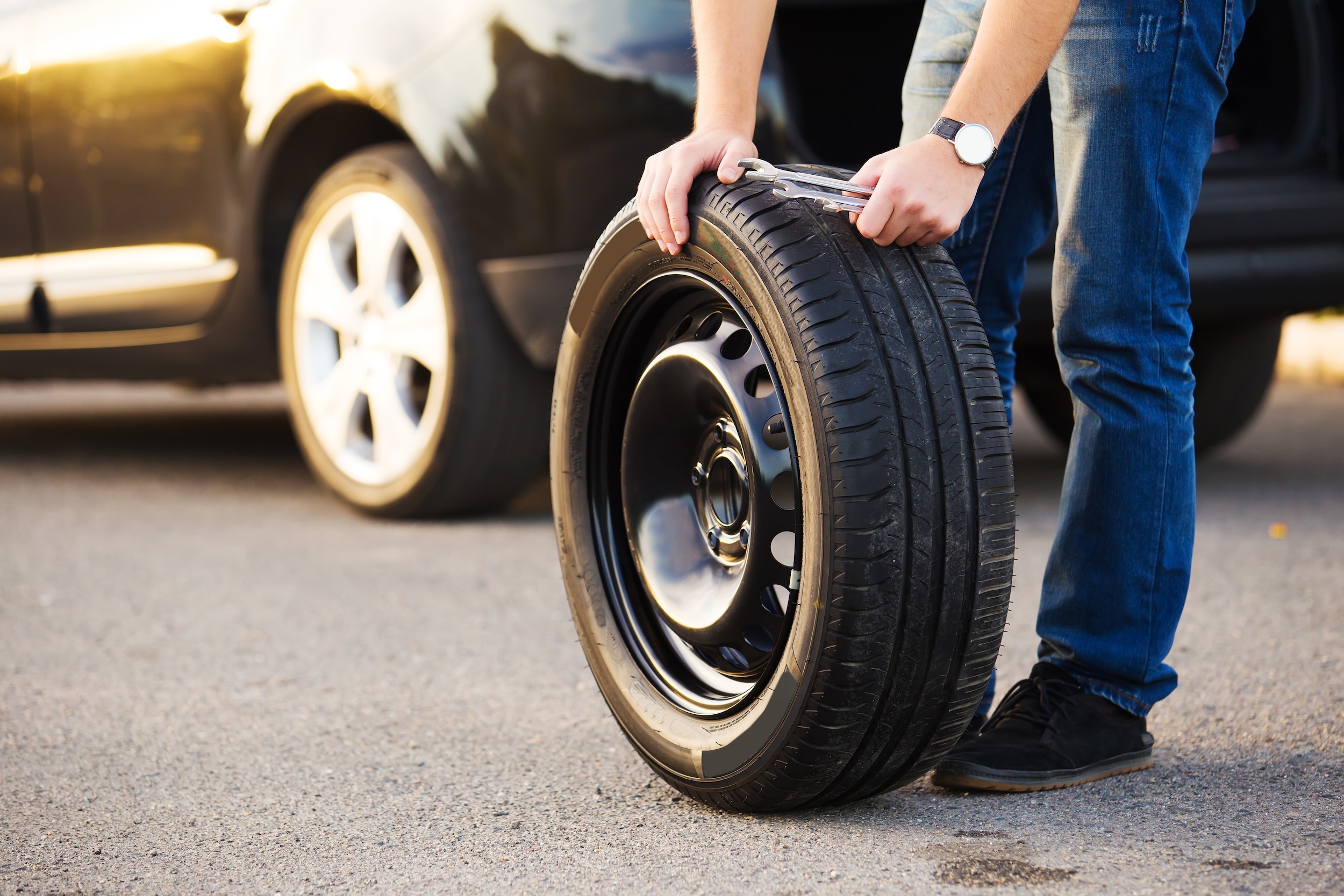 When it comes to tires, most drivers know that they should rotate, switch over, and align their tires as needed. Although service on your four main tires is needed, many drivers forget about one tire that's equally as important: the spare. While we hope that you never have to use your spare tire, it is a possibility and you'll be happy that you took care of your spare when it's needed. Nothing's worse than having a flat tire, except having a flat spare tire to replace it.
How To Maintain Your Spare Tire
The biggest part of spare tire maintenance is to make sure that its air pressure is right on point. Even though it's not being used, the tire in your truck does experience fluctuating temperatures and should be checked regularly, especially if you're heading out on a road trip. You an ask your technician to inspect it at every tire rotation, or about every 5,000-miles, to ensure that it's good to go.
If you've used your spare tire, you'll want to inspect it before you put it back in your truck. Spare tires aren't meant for long-time use, as they get worn much more quickly than a normal tire, and do experience damage much easier. If it does need to be repaired, we suggest replacing it instead. A damaged spare tire won't work well and could even be dangerous.
We also suggest checking to make sure your spare hasn't been recalled. Sometimes spare tires are part of a recall, but you don't know your spare is a problem because it's locked away in your trunk. You can check the National Highway Traffic Safety website to see if it has been recalled and replace it as needed.
Schedule An Appointment At Our Sewell Subaru Service Center For Assistance
If you would like our technicians to take a look at your spare tire, we'd love to be able to help. Simply let us know at your next tire rotation and we'll make sure you spare is ready to be the replacement it was meant to be.