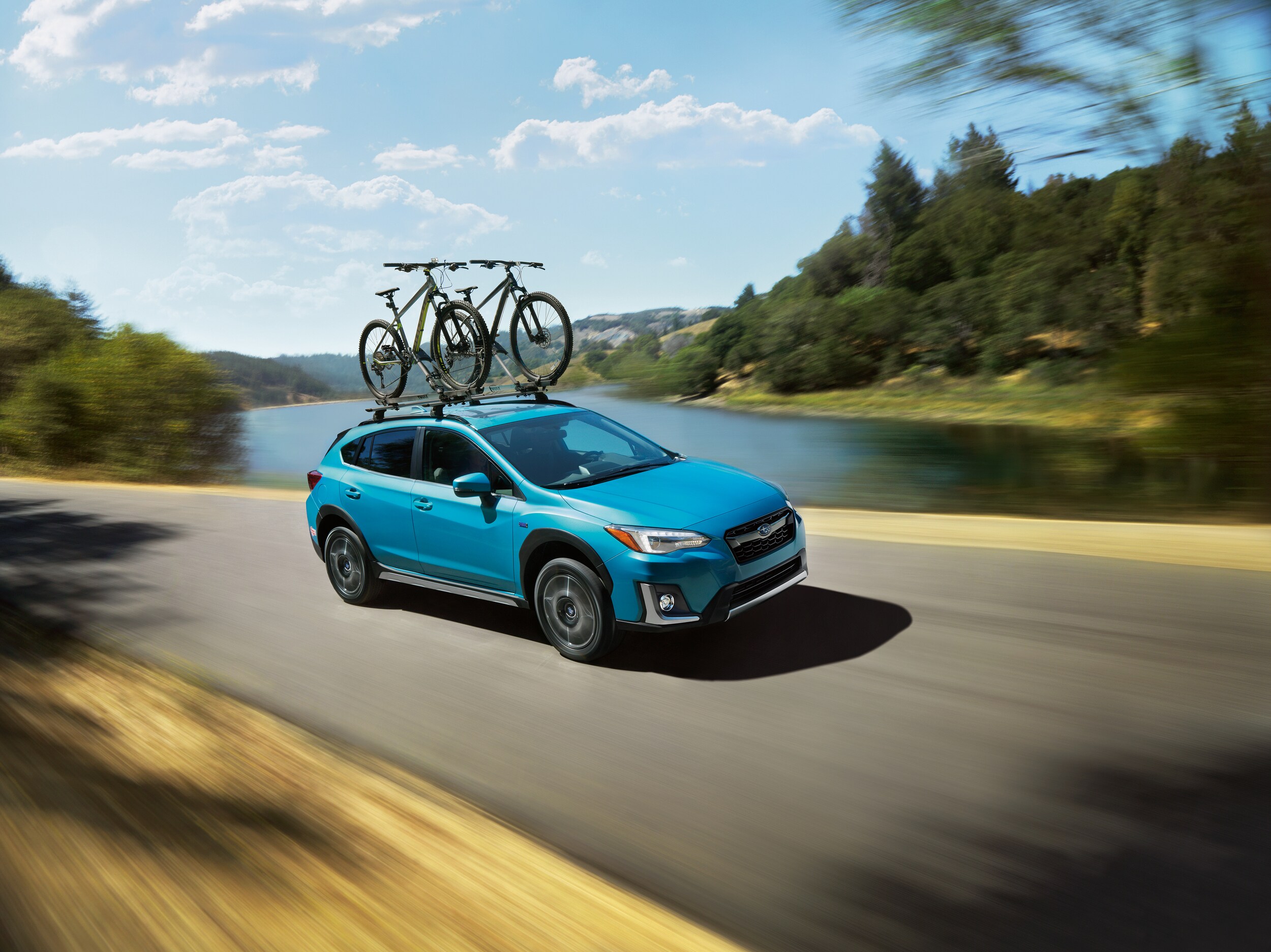 ?
If you love the adventure of a Subaru Crosstrek, but you want even more fuel-efficiency, you'll want to check out the latest Subaru Crosstrek Hybrid model. Not only can this Subaru Crosstrek blaze the Texas backroads and provide you with the excursions you desire, but now it comes as a plug-in hybrid that is ready to give its drivers a plethora of added benefits. Here are just some of the reasons why you'll want to consider the new Subaru Crosstrek Hybrid.
90 Miles-Per-Gallon-Equivalent - Yes, you read that right. The Crosstrek hybrid earns up to 90 miles-per-gallon-equivalent and has an up to 480 miles of total vehicle range.
Symmetrical All-Wheel Drive - Even though it's a hybrid, this crossover is still a Subaru and that means it comes attached with all-wheel drive capabilities.
Plug-In Charging - If you're using a 120-volt household outlet, you can fully charge your Crosstrek in about five hours. If you're using a 240-volt outlet, it will take about two hours. If you're out and about and need to recharge, you can use the Charge Finder app and locate a commercial charging station, many of which surround our Dallas, Texas, location.
Hybrid Incentives - Because it's a hybrid the Crosstrek Hybrid comes with many federal tax credits and rebates. You could save as much as $4,500 on a tax credit after your purchase and even more in some states.
Crosstrek Features - From the 1,000-pounds of towing capability, the integrated roof rails, and the flexible cargo space to the standard STARLINK Multimedia with Android Auto™ and Apple CarPlay™ tech, Wi-Fi Connectivity, and much more, the Subaru Crosstrek Hybrid is still an outstanding Subaru vehicle.
To try out one of these outstanding Subaru Crosstrek Hybrid SUVs, feel free to visit our Sewell Subaru dealership. We would love to help you in any way we can and are ready to make sure all of your hybrid questions are answered.