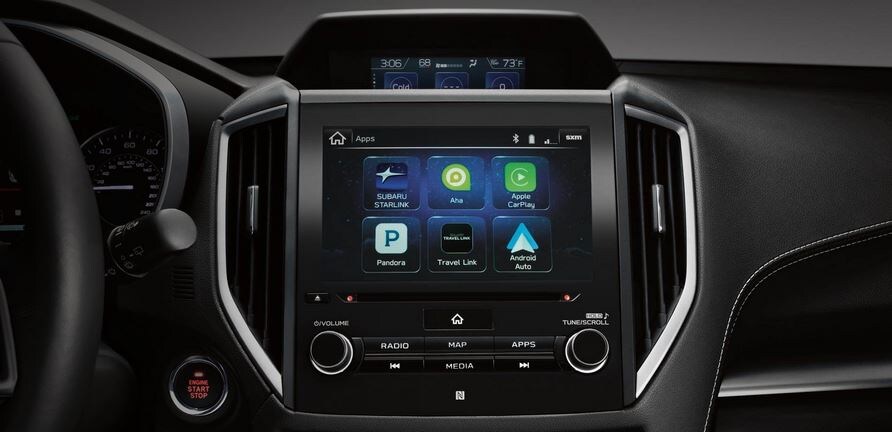 A Quick Guide to Connecting Your Smartphone to Your Subaru  
When it comes to technology, we're in an era where individuals want to be connected anytime, anywhere-and the driver's seat proves to be no different. While our smartphones are convenient and a great way to stay in touch and connected in real-time, the time and place for them and it's not behind the wheel. Fortunately, Apple and Google have introduced a much safer way to access our devices.
That's where Apple CarPlay™ and Android Auto™ come into motion. The two infotainment systems allows drivers to safely listen to their favorite tunes, get directions, make calls, listen to voicemails, send and receive messages, and so much more. You can even personalize your experience, so you can display the smartphone apps that are most relevant to your day-to-day.
We're pleased to inform you that ever major automobile manufacturer has added Apple CarPlay™ and Android Auto™ integration to its lineup, including Subaru. Currently, the 2017 Subaru Impreza is the only model in the 2017 lineup to offer Apple CarPlay™ and Android Auto™ compatibility. The Impreza uses the all-new STARLINK Multimedia system to connect your favorite apps to your vehicle.
Although the 2017 Subaru Impreza is the only Subaru model to offer this integration, we anticipate the entire lineup to follow in the Impreza's footsteps-or in this case, tire-tracks-in the future.
Have any questions about Apple CarPlay™ and Android Auto™? Want to experience the technology for yourself in the all-new 2017 Subaru Impreza? We welcome Plano, Arlington, Hurst, Denton and Irving drivers to our Dallas, Texas location.
Make an Inquiry
* Indicates a required field