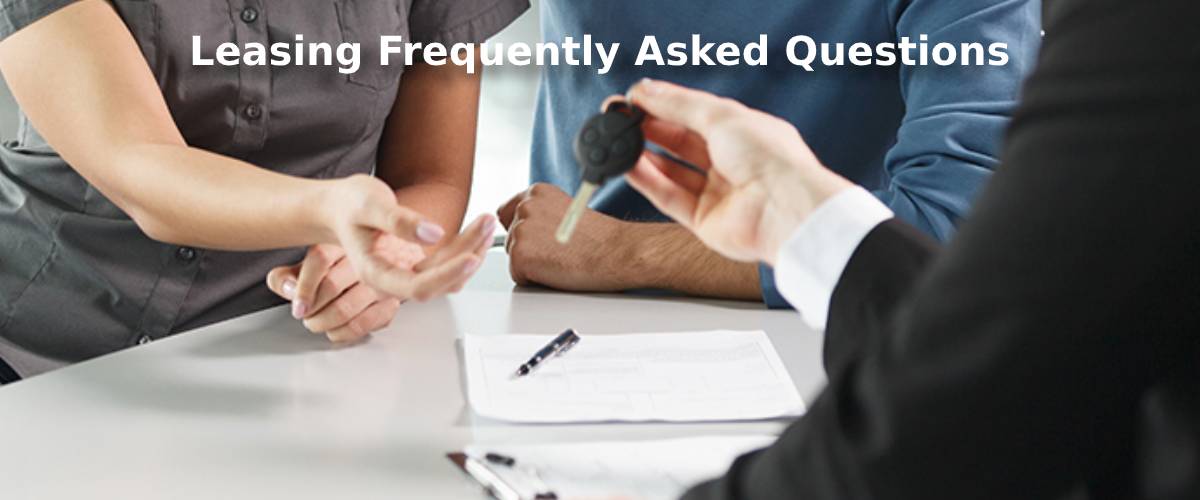 Discover The Answers To Your Frequently Asked Lease Questions
You've been thinking about leasing a new Subaru car or SUV in the Dallas-Fort Worth (DFW) area. Before you can fully commit, you may have a few questions about the whole leasing process. What exactly is a lease? How does it differ from a typical car loan? What should you consider when you're in the leasing process?
We understand that car financing can be confusing, and we're here to answer all of your Subaru lease questions. Here are answers to some of our most frequently asked lease questions. If your questions aren't addressed, we would love for you to contact us, either via phone or online chat. We are available to discuss any questions or concerns you may have and can point you in the right direction of what to do next.
Frequently Asked Lease Questions
What's the difference between a new car lease and loan?
The biggest difference is that a lease allows you to have a short-term commitment while a loan is a long-term investment. Leases are also typically less expensive up front, with a low to no down payment and lower monthly payments, and come with a new car warranty for the life of the lease.
How do new car leases work?
Car leasing is like renting a new car for a set period of time. The driver will agree to a set monthly payment, a lease time frame, and any warranties, fees, and limits that the lease agreement has in place. Once the lease is signed, the driver will be able to drive away in a brand-new Subaru to enjoy their ad.
How are leases calculated?
There are three main components to a lease payment: depreciation, financing, and sales tax. The lease is calculated by adding the depreciation fee, financing fee, and monthly sales tax into one total lease payment.
What are my options when the lease ends?
Most leases have three options at the end of the lease: trade it in for another lease, buy the car you've been leasing, or return it and walk away.
What is lease equity?
Lease equity is when your vehicle is worth more at the end of the lease than the amount that you agreed upon for the buyout.
What is my lease buyout?
If you've decided you want to keep your lease after the lease expires, this is called the lease buyout. The buyout is agreed upon before you begin the lease and is made up of the expected value of the vehicle at the end of the lease.
What are lease termination charges?
Like with an apartment, if you end your lease on your vehicle early, you could find a lease termination fee. This fee depends on the remaining depreciation cost and what you have left to pay off on the lease.
What are lease mileage charges?
Most leases come with a set mileage contract included for each year. If you go over this allotment of miles, you'll be charged a mileage overage fee.
Do I need to turn my lease in at the store I leased it through?
Where do you turn in your lease? This depends on your lease contract. Some dealerships require you to return the lease to their location while others allow you to return it to one of their affiliated dealerships.
Do I need to replace tires before turning my lease in?
Most leases come with a stipulation that the tread on your lease's tires must be a specific depth. If the tires on your lease are worn, you'll want to have them replaced before you return the vehicle. If you don't, you'll be faced with a hefty fine.
Where does my leased car go after I return it?
At many dealerships, any returned leased vehicles will be sent to be processed, inspected, and cleaned. Then they are placed in the used car inventory.
Can I extend my lease?
Yes! In most cases, a car lease can be extended. Of course, it all depends on your lease agreements and the dealership that you have the lease through.
How to get out of a lease early?
There are multiple options to get out of your lease early. You can transfer your lease, sell or trade your vehicle, return it to the dealership, or ask the leasing company for help. It's best to contact the finance center of the dealership that you leased the vehicle from to see what they would recommend.