We earned this award because of YOU.
We're proud to share that Subaru of America, Inc. has honored us with the 2022 Aftersales Excellence Award as the best Subaru retailer in the nation for vehicle service quality and customer retention! As excited as we are, we couldn't have achieved this recognition without you. We've earned this award because we've earned your trust - which is something we will continue to strive for each and every time you visit us.
#1 for a Reason
Why were we selected as the 2022 Aftersales Excellence Award winner? Out of the 638 Subaru retailers across America, we lead the way in categories related to vehicle maintenance/repair quality and customer loyalty. Some of our notable "marks of excellence" include:
·       Receiving high customer satisfaction ratings
·       Repairing vehicles accurately
·       Completing all factory-training requirements
·       Providing service loaner vehicles
·       Maintaining low appointment wait times
·       Supporting our local community
Customer Commitment
There's really no big secret to what we do. The truth is, the Sewell family has been selling and servicing vehicles since 1911 - that's over 110 years of experience! What we've learned as a family-owned business throughout the years is that our success comes from how we treat people - including our team members and our customers - and the lasting relationships we create. Since Sewell Subaru opened in 2010, we've remained committed to following our H.E.A.R.T. (honesty, empathy, appreciation, respect, and trust) while caring for the vehicles you love. This will never change. We appreciate being your source for all things Subaru along your adventures, and the next time you visit us for service, you'll know you're getting it from the best.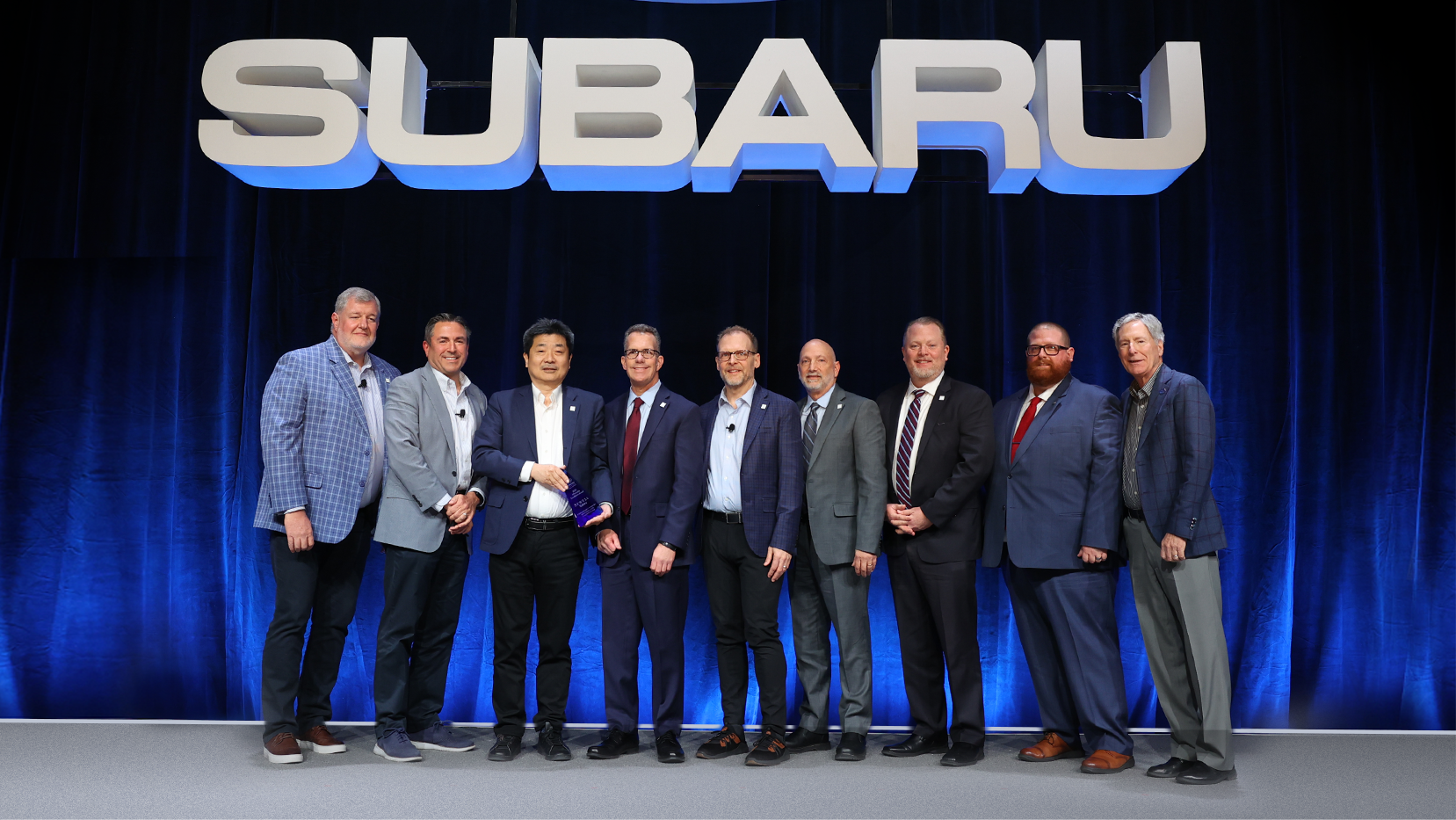 The Leadership Team from Subaru of America, Inc. proudly presents the 2022 Aftersales Excellence Award to Sewell Subaru in Las Vegas, NV.