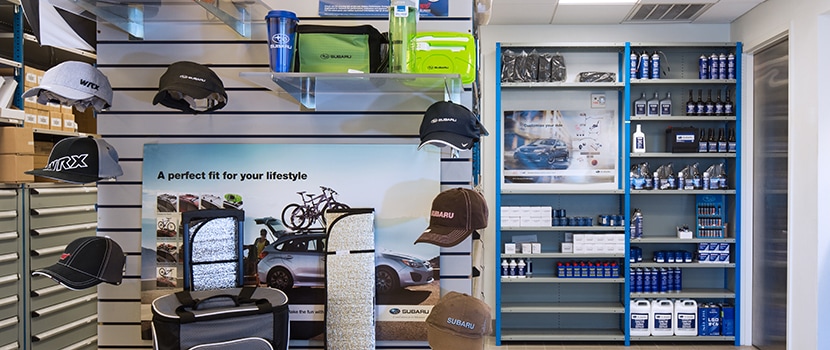 Visit Sewell Subaru for Car Parts in the Dallas Area
Looking for a specific Subaru auto part near Dallas? Come and visit us at the Sewell Subaru parts department and we will be sure to help you find the parts you need. Whether are looking for a muffler, brakes, a filter or any other specific part for your vehicle, Sewell Subaru auto parts center staff are happy to help you find it.
Can't make it to the dealership right away? You can now order Subaru car parts online by completing Sewell Subaru's online parts order form. If you have additional questions, please feel free to call our car parts center at (877) 543-6075.
We Overstock on Purpose
Our parts departments stock more parts than "experts" generally suggest. While some dealerships keep their parts inventory lean, we invest extra in inventory because we simply want to have the parts needed to fix your car and have you on your way with minimal disruption to your life. If your vehicle does happen to need a part that we do not have, we will get it shipped in overnight at our expense, not yours.
Tires, Tires, Tires
As with other parts, we carry a larger inventory of tires than some would consider strictly necessary. But then, in our mind, doing what is "strictly necessary" does not strictly qualify as obsessive service.